Gathered Waters
2016 Selah Award Winner!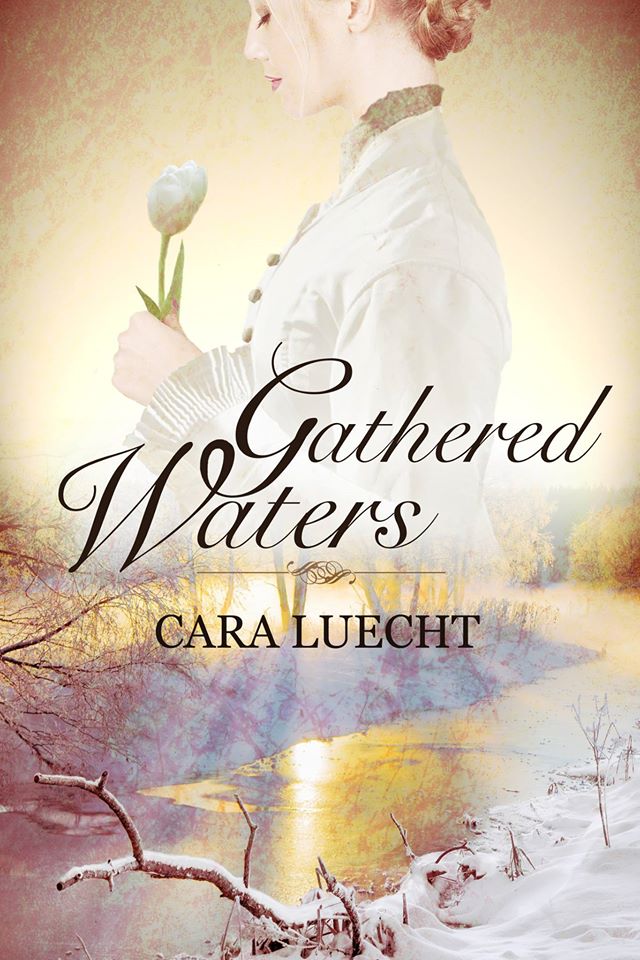 They want to worship as their hearts demand…but is it something they can give up everything for?
Brianna has only ever been what her life demanded. A wife, a hostess, a mother. But when a stand her husband takes ostracizes them from the Lutheran church that controls so much of life in Sweden, Brianna finds herself needing to find a strength beyond her station…a strength that will see her through prejudice and persecution and to a home she never dreamed she would find.
Based on the true story of the author's family's journey from Sweden to America, this sweeping saga paints the brilliance of new faith, the bravery of a new land…and the beauty of plunging beneath the waters and emerging a new person, capable of what one never thought one could do.
About the novel
Gathered Waters is a book based on expanded truth.  It grew beyond the story of my family and their move to America.
It is a work of historical fiction.
I began with a transcript of Hulda's memories.  It contained many recollections of her childhood in Sweden, the passage to America, and their life in Ogema, Wisconsin.  I combined a number of incidents relayed in her short memoir with a little artistic license and a lot of straight-up imagination in order to arrive at the complete novel.  The names of some of the characters were changed, and others remained the same.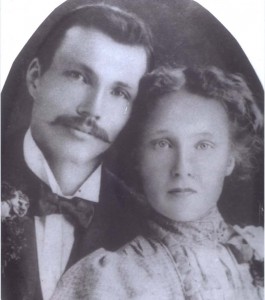 Anders was really Anders, but Brianna was really Betty. Hjalmer, Hulda, Esther, and Victor were their first four children.  As a matter of fact, the picture to the left is of Hjalmer and his wife Freida.
Ogema, WI is truly the city where they settled, and the homestead is still in family ownership.